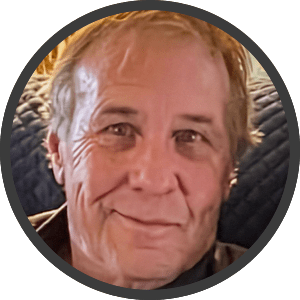 Years of painting with light and years of living with nature at the ocean's edge push his abstract composition and his vivid colors beyond the psychedelic, beyond the engagingly primitive.
Born in 1944 in the east Bay of Oakland, California Mazzeo attended the California College of Arts and Crafts. The first day of the New year in 1967 brought Mazz to Chicago with the 1st traveling one-man psychedelic light show and band, The West Coast Pop Art Experimental Band. His lights were first called the "American Dream" which changed to the "California Spectrum". The major reason behind the change was more bookings with California on the posters! Later in '67 he moved to Boston where he designed the lighting and décor for the popular club, "Cross Town Bus", which served as the prototype for "The Electric Circus," New York City's most popular night club for the mid 1960's. He also performed light shows for the most progressive bands of the period, including The Doors, Frank Zappa and the mothers of Invention, Moby Grape and Buffalo Springfield. He and Andy Warhol melded their light shows, in a montage, for The Velvet Underground and Nico.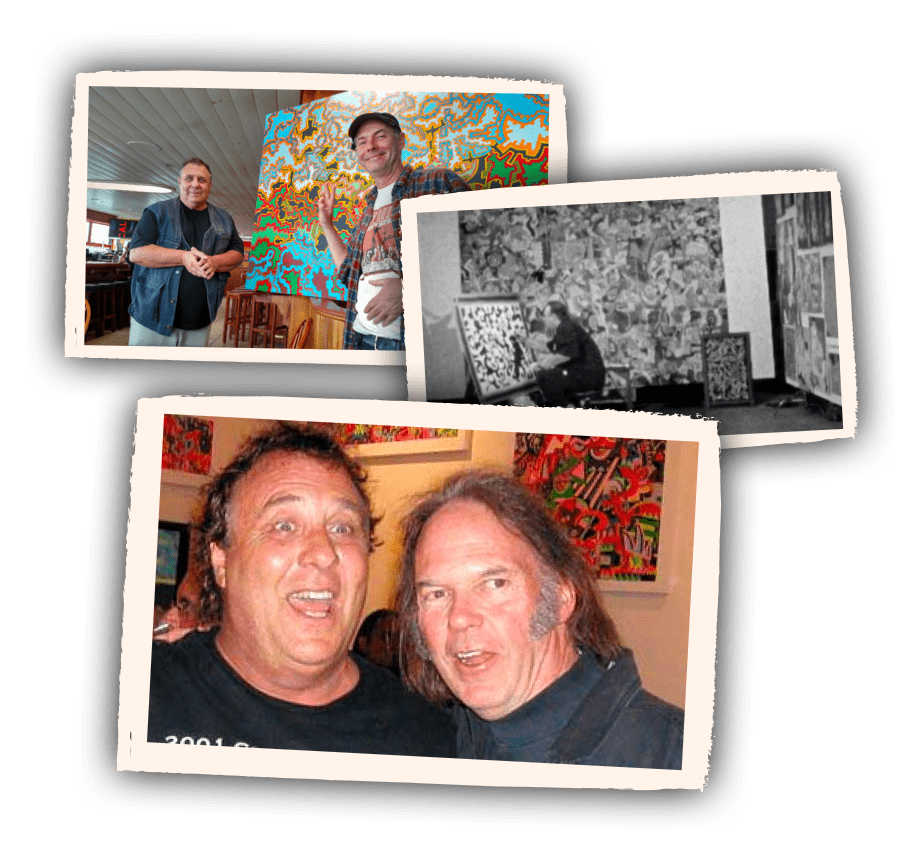 As a student, Mazzeo was invited to participate in The living Arts Program at Harvard University's Fogg Museum, under the direction of Phillip Hoffer. As the culmination of 18 months in the program, Mazzeo executed a series of abstract pen-and-ink drawings. Returning to California in 1969, he resumed his art studies at Canada College, in Woodside.
In 1971 Mazzeo joined the musical force of Neil Young to design and construct sets and costumes for Neil's first feature film, "Journey Through the Past". Mazzeo subsequently has been commissioned by Neil to create many other artistic works , including paintings, sculptures, chandeliers—and a metal sculpted fireplace for the singers California Ranch. Neil is the largest single collector of Mazzeo works.
In the late '70's and early '80's, Mazzeo lent his talents to managing bands on world tours, and in 1986 played the "visuals" for Neil Young w/Crazy Horse.
His participation in the high energy and intense creativity of the rock music world have honed Mazzeo's creative expression. In this first public showing his work reminds us of nothing that is ordinary or common.